Welcome to MemoriesVaraderoBeach.com®
Memories Varadero Beach Resort - All Inclusive - Varadero, Cuba
Create and share unforgettable memories that will last a lifetime at the new Memories Varadero Beach Resort. This deluxe Varadero, Cuba hotel offers incredible value with its impressive all inclusive services and deluxe amenities. Located on one of the most beautiful beaches in Varadero, Memories Varadero is an ideal destination for a romantic getaway or a fun family vacation.
Admire the spectacular fusion of charming colonial architecture and Caribbean flair at this stunning beach resort. Sparkling pools reflect the clear blue skies and turquoise Caribbean waters, and complement the lush gardens and tropical foliage that envelop the resort.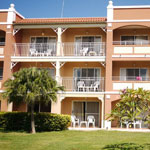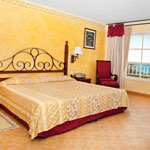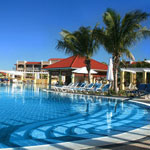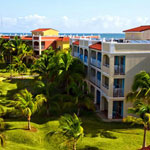 The spacious guestrooms and suites feature deluxe amenities, rich wood furnishings, and warm and tropical colours that harmonize perfectly with the natural surroundings. Rooms and suites are also offered in a variety of categories to match individual tastes and needs, ensuring the perfect room for families of any size.
Memories Varadero restaurants offer a cornucopia of delights to please all palates. Choose from an extensive collection of global cuisines at the 8 à la carte restaurants, including Italian, Japanese, and Mexican, or savour a selection of your favourite comfort foods at the international buffet or 2 snack bars. Offering a different restaurant for each night of the week, you are sure to find the perfect meal.
With a wide array of exciting activities and entertainment, Memories Varadero ensures fun for all ages. Participate in daily organized activities, experience a variety of land and water sports, lounge by one of the dazzling pools, or bask under a golden sun on the pristine white sand beach. Whether you want to fill your days with non-stop fun and excitement, experience the vibrant Varadero nightlife, or simply idle your days away while relaxing on the beach or by the pool, Memories Varadero lets you do it all!
Escape to one of the finest Varadero resorts with a stay at the Memories Varadero Beach Resort and experience the vacation of a lifetime. At Memories Resorts, our goal is to help you create the best vacation memories you'll ever have. We trust that once you visit us, your family will want to return here time and time again.
All Inclusive Features
Enjoy an array of all inclusive amenities and services at the Memories Varadero Beach Resort for the ultimate Varadero all-inclusive vacation. Revel in a wealth of fun activities, land and water sports, and exciting entertainment. Fill your days with non-stop action, bask under a golden sun on one of Varadero's best beaches, or lounge by the pool with a refreshing cocktail. Whether you want to do a lot or a little on vacation, Memories Varadero all-inclusive resort ensures you will enjoy the perfect vacation, no matter your interest.
Guests at Memories Varadero can enjoy the following all inclusive features:
24 hour food and beverage service
Domestic drinks and selection of international drinks
4 swimming pools (2 for adults, 2 for children)
Jacuzzi
Kids Club & Baby Club
Daily and nightly entertainment program
3 tennis courts
Beach volleyball
Multi-sport court
Non-motorized water sports - catamaran, windsurfing, pedal boat, snorkelling
Introductory scuba diving lessons
Fitness center 9:00 to 19:00
Disco
Amenities
Memories Resorts understand that sometimes guests require a few extras to help make their vacation complete. Thus, in addition to the all-inclusive program offered at Memories Varadero, several other services and features can be enjoyed at an additional cost to make your stay a more enjoyable one.
Additional Services Include:
Golf packages for the nearby Varadero Golf Club
Spa and beauty treatments at the on-site salon
Motorized water sports
Night-time tennis
Babysitting services
Car rentals
24 hour money exchange
Business services like fax and internet
Photography
Laundry
The resort also has meeting facilities for up to 250 people with catering and audio visual service support packages.
Diamond Club® Rooms & Suites
UPGRADE TO DIAMOND CLUB®
Book a Diamond Club® package room and get pampered with an array of additional services and amenities.
Diamond Club® benefits include:
Early check-in and late check-out, subject to availability
Personalized Check-in/Check-Out
VIP welcome cocktail
Distinctive Wrist Bracelet
Early Check-in (subject to availability)
Late Check-out (subject to availability)
Exclusive Beach Area with waiter service
Concierge Service in the Lobby
Premium Amenities in room
Beach Towels in Room
20% Discount on Spa treatments
20% Discount at Beauty Salon
20% Discount on laundry services
Exclusive lunch at one à la carte restaurant
One dinner show per week
Mini Bar (restocked daily with water, beer and soft drinks)
Family Memories
Travel with the ones you love and create unforgettable memories. The large and spacious rooms offer all the amenities and services families need for the ultimate in comfort and relaxation, while the friendly staff will help you enjoy a worry free and fun family vacation in paradise.
With a wide variety of family-friendly activities and services, you can rest assured that you and your children will enjoy one of the best family holidays to Cuba. Experience fun for all ages at this amazing all inclusive family resort and share in the excitement and entertainment. Parents can even spend precious time alone while children are being entertained at the Kids Club, supervised by warm and professional staff.
Kids Adventures
Fun-filled activities designed for a range of ages, feature kids' characters, special and safe facilities, cartoons, games and playgrounds.
Kids Clubs Welcome Our Newest Guests
Children ages 4 to 12 will be able to socialize with others their own age while interacting with our newest guests Berenstain Bears 1 and Toopy and Binoo 2, watching cartoons, discovering the playground, and playing various games in secure facilities.
BERENSTAIN BEARS® 1
The Berenstain Bears have touched the hearts of families for over 50 years. Now you can re-live the wonderment with your children when you book a Memories Resort vacation and experience live appearances, activities, and interactive fun with Brother and Sister.
TOOPY AND BINOOTM 2
Turn your vacation into an adventure with the beloved characters Toopy and Binoo at Memories Resorts. The playful and spontaneous pair, along with Patchy Patch, will entertain the whole family with interactive appearances, activities, games, and a live show.
Teens Lounge
Age-appropriate activities for teens between the ages of 13 and 17 featuring engaging games.
Baby Club (0 – 3 Years)
Available daily: 9:00 am to 5:00 pm
Trust your young ones to the caring and professional child care staff at Memories Hotels. Offering age appropriate activities for young children, you can rest assured that your children will be kept entertained while you enjoy some much needed rest and relaxation.
Memories Weddings & Honeymoons
Experience the magic of Cuba during your own magical day with a destination wedding at Memories Varadero Beach Resort. Revel in pristine white sand beaches, crystal turquoise waters, and lush tropical settings that create the perfect atmosphere for romantic and memorable destination weddings. Plan your fairy tale day with our destination wedding specialists. Their expert advice and attention to detail will ensure your wedding day will be a spectacular and unforgettable occasion whether you are planning a simple ceremony or a huge celebration with family and friends.
Choose from our collection of destination wedding packages and design the destination wedding of your dreams. Trust all the details to our qualified staff so that you can relax and enjoy this special moment and begin your life together stress free.
Varadero is also the perfect destination for the ultimate romantic honeymoon. Escape to paradise with the one you love and immerse yourselves in beautiful settings that are sure to inspire romance.